CENTRE FOR ICT AND DISTANCE LEARNING
Admission into  Certificates in ICT and Information Management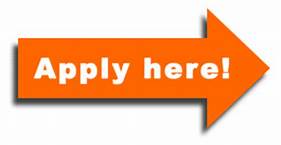 PHILOSOPHY
Certificates in ICT and Information Management provides a platform where opportunities are made available for practical proficiency in computing related areas and Information Management for people that are practically deficient in the use of computer, interested in having wider scope in different areas of computer, potential graduate who may be interested in specific area and those that are not computer literate.
OBJECTIVE OF THE PROGRAMME:
The objective of the Al-hikmah University ICT Training in different certification areas are:
To instill in student, a sense of enthusiasm for Computing, an appreciation of its application in different areas and to involve them in an intellectually stimulating and satisfying experience of learning.
To provide student with a broad and balance foundation in Computing knowledge and practical skills.
To develop in student the ability to apply computer in their various fields of knowledge, study, training and practice.
To develop in student, through education in computing, a range of transferable skills of value in computer related and non-computer related areas.
To provide student with knowledge and skill–base or multi-disciplinary areas involving Computer.
COURSES
Certificate in Computing Studies
Certificate in Web Programming
Certificate in Electronic Spreadsheet
Certificate in Word Processing
Certificate in Database Management
Certificate in Mobile Application Development
Certificate in Windows Application
Certificate in Desktop Publishing
Certificate in Computer Network
Certificate in Computer Centre Management
Certificate in Management Information System (MIS)
WHO IS THE PROGRAMME FOR?
Work class
Graduates desirable of practical knowledge of using computer in their various disciplines
Potential graduate who is interested in additional qualification before finishing
People with interest in upgrading their knowledge and to serve as additional qualification.
Fresh secondary school leavers.
ADMISSION REQUIREMENTS:
Candidates must satisfy the following admission requirements.
Applicants must possess a minimum of 'O' Level certificate such as; SSCE/WAEC, GCE 'o' Level, NECO, or NABTEB.
DURATION AND MODE OF STUDY:
Each Certificate Programme runs for three (3) months only.
The mode of study is blended, mainly through lectures and practical using, computers, multi-media resources/e-learning resources, etc.
TUITION:
The tuition fee is N40,000.00 with flexible instalmental payment.
METHODS OF APPLICATION:
Applicants should complete the application form online at www.alhikmah.edu.ng and pay a non-refundable fee of Five Thousand Naira only (N5,000).
Print the duly completed form.
Present the online payment receipt to the University Bursary Department and obtain the official receipt.
Present the duly completed form with relevant credentials (original & photocopies) and official receipt to the Secretary at the Centre for ICT & Distance Learning for final screening.
For further enquiries, contact:
Dr. Alimi O. Maruf (Ag. Director): +2348035879918
Administrative Officer/Secretary: +2348069392442
Direct Line, Centre for ICT and Distance Learning: 08115690998
Dr. (Chief) Mrs. R.M. Oladimeji
Registrar & Secretary to Council