Department of Mass Communication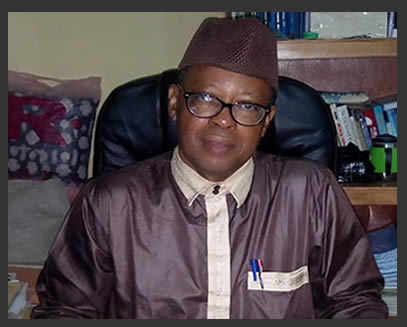 1.INTRODUCTION
The view used to be held, until quite recently that communication or journalism did not require to be studied at all, let alone studying it at the University level. Many had thought that all it required to practice journalism and other forms of communication was to be able to read and write or be bold enough to mount rostrum.
However, it is now recognized that successful globalization of the world requires expert managers of communication. Communication is transactional and to maximize the gains of every communication encounter demands knowledge, expertise and skill. To infuse these qualities in the professionals that must, in the words of Harold Lasswell, survey and correlate the environment and manage the intelligence (information) gathered, a carefully packaged programme of training must be put in place.
It is in an attempt to fulfill this purpose that this revised students' handbook has been prepared. It details the courses offered at the Department of Mass Communication of Al- Hikmah University, and other important information as highlighted in the Table of Contents. It offers an insight into what is available for a student to make an informed decision about seeking admission into the Department.
2. BRIEF HISTORY OF THE PROGRAMME
Al- Hikmah University was licenced by the Federal Government of Nigeria in January, 2005. The University commenced fully in 2006 with Undergraduate programmes in three (3) Colleges: the Humanities, Management Sciences and Natural Sciences. Department of Mass Communication is one of the academic Departments in the College of the Humanities and Social Sciences.
The Bachelor of Science Degree in Mass Communication was designed to equip students who intend to make a career in Communication with professional and academic training in line with the unfolding realities of ICT-oriented media practice. Towards this end, the programme focuses on the general areas of Communication, which include: Journalism, Public Relations and Advertising, Book Publishing, Broadcasting and Cinematography. With a crop of experienced professionals in the various fields of communication, the programme prepares students for competence, proficiency and self-reliance in the media profession through a carefully integrated curriculum enriched with practical assignments.
3. JUSTIFICATION
The revised academic Curriculum for the Mass Communication
Programme of the University is premised on the following imperatives:
The old Curriculum has been in use since inception of Mass Communication
program of the University, spanning eight academic session (2009/2010-2016/2017). Hence, the revision, which, technically, is expected to take place
every four years, is long overdue.
More pertinent is the need to align the Curriculum with prevailing realities in the
field of Mass Communication and the global media environment, as well as requirements of associated regulatory professional bodies like APCON
(Advertizing Practitioners Council of Nigeria) and NJPR (Nigerian Institute of
Public Relations) for the purpose of programme accreditation.
4. PHILOSOPHY
The media industry is, no doubt, highly challenging and competitive and requires sound theoretical and practical knowledge in order to excel in the practice of the profession. The revised academic curriculum for the B.Sc. Mass Communication programme is,
therefore, designed to meet five key requirements:
National University Commission Benchmark Minimum Academic Standards
(BMAS) for Undergraduate Programmes in Nigerian Universities.
The revised requirements for the award of professional certificate of the Nigerian Institute of Journalism (NIJ);
The requirements for the award of the professional Diploma/Certificate of the
Advertizing Practitioners Council of Nigeria (APCON),
The requirements for the award of the professional Diploma of the Nigerian
Institute of Public Relations (NIPR),
Dynamic changes and developments in the theory and practice of the Mass
Communication profession in Nigeria and in the world.
5. AIMS
Within the framework of the University mission, the aims of the revised Curriculum are to produce skilful professionals in the areas of print journalism. Broadcasting. Online Journalism, advertizing and public relations as well as book publishing. The revised Curriculum aims at providing students with quality Mass Communication education as well as professional skills enmeshed in high moral/ethical refinement, that would enable them function and practice Mass Communication effectively in any media environment.
6. OBJECTIVES OF THE PROGRAMME
At the end of the programme, the Course/ Department should be able to:
Provide requisite knowledge and tools for understanding and analyzing problems in public relations, advertising, communication processes, journalism and broadcasting.
Expose the students to both theoretical and practical skills required for recognizing and defining problems in Mass Communication, and taking appropriate decisions using scientific techniques.
Produce high caliber Mass Communication graduates capable of taking up responsible positions in the print and electronic media, business organisations, Ministries of Information, Social and Economic Development.
Equip the graduates with the required analytical and managerial skills necessary for preparing them for challenges of middle and top management positions in the media industry.
7. VISION
To bethe topmost Department in the training of mass communicators in Nigeria and beyond.
8. MISSION STATEMENT
Foster entrepreneurial spirit among Mass Communication students.
Produce students with requisite knowledge and skills for the communication industry.
Train students who abide by ethical and professional standards.
Provide consultancy services in the field of Mass Communication.
9. INTERNAL ADMINISTRATION OF THE DEPARTMENT
There are two categories of staff in the department. These are academic and administrative or support staff. Both are headed by the Head of department who must not be less in rank than a Senior Lecturer. The administrative staff members are headed by a Professional Secretary who in turn is responsible to the Head of the Department. The Head of the Department is in turn responsible to the Dean of the Faculty of Humanities and Social Sciences.
10. STAFF LIST
TEACHING STAFF
| | | | |
| --- | --- | --- | --- |
| Name of Staff | Rank/Designation Salary Scale, date of first appointment. | F/T Or Ass. | Qualifications, dates obtained and specialization, membership of professional association and number of publications |
| Dr. Akashoro, G.O. | Reader | F/T | B.Sc – Mass Comm.(1987) M.Sc –Mass Comm. (1998) Ph.D – Mass Comm (2013) |
| Dr. L.A. Azeez | Reader | Associate | B.Sc Mass Comm. (1997) M.Sc Mass Comm. (2002) Ph.D Mass Comm. (2008) |
| Dr. Ajijola, B.A. | Senior Lecturer | Full Time | B.Sc (Mass Comm.) 1989 M.Sc (Mass Comm.) 2004 Ph.D (Mass Comm.) 2016 |
| Dr. Ganiu, M.A. | Lecturer I | Full-Time | B.A. (Comm. & Lang. Arts) 2001 M.A (Comm. & Lang. Arts) 2009 Ph.D (Communication) 2018 |
| Mr. Suleman, A.S. | Lecturer I | Full Time | NCE (Islamic Std/Pol. Sc.) 2003 B.Sc (Journalism) 2007 M.Sc (Mass Comm) 2012 Ph.D (Mass Comm) in view |
| Mr. Sule, M.O. | Lecturer II | Full Time | B.Sc Mass Comm. (1991) M.Sc. Mass Comm. (2010) Ph.D (Mass Comm) in view |
| Mrs. Wonuola, M.M. | Lecturer II | Full Time | B.Sc Mass Comm. (2005) M.Sc. Mass Comm. (2012) |
| Mrs.Sheriff, A.O. | Lecturer II | Full Time | B.Sc Mass Comm. (2013) M.Sc Mass Comm. 2016 |
Administrative/Non-teaching Staff
| | | |
| --- | --- | --- |
| Name of Staff | Rank/Designation Salary Scale and Date of First Appointment | Qualification and Dates Obtained |
| Mr. Wonuola Tajudeen | 2012 | ND. Mass Communication (2008) HND. Mass Communication (2012) BSc (Mass Comm) in view |
| Mr. Padonu, O.J. | 2014 | B.Sc Photo Journalism and Cinematography (2010) |
| Mr. Adewusi, A.D. | 2014 | HND Graphic Art (2003) |
| Miss. Seye Roheemat, Damilola | 2016 | Credit (Certificate in Information Technology) 2015 WASSC June 2010 |
| Miss Dosunmu Zainab | 2010 | Diploma in Desktop Publishing 2010 WASSC Nov./Dec. 2011 |
11. ADMISSION REQUIREMENTS
The general admission requirements of existing Universities in Nigeria and the Minimum Academic Standards (or Bench Marks) of the National Universities Commission (NUC) have been closely studied and are being closely followed as a guide for the determination of the academic qualifications for students' admission and graduation at Al-Hikmah University. Such requirements are being strictly followed for the admission of students into the undergraduate degree programmes especially in the Department of Mass Communication.

UTME ADMISSION
For a candidate to secure admission for undergraduate programmes of Al-Hikmah University into 100 Level through the Unified Tertiary Matriculation Examination (UTME) of the Joint Admissions and Matriculation Board (JAMB), he/she must satisfy the following basic requirements:
Obtain the required scores in the Unified Tertiary Matriculation Examinations (UTME) conducted during the year admission is sought.
Must have obtained the SSCE through examination conducted by WEAC or NECO or GCE (O/Level) or Senior Islamic School Certificate (SISC) or the Teachers' Grade II Certificate with Credit pass or equivalent in five (5) relevant subjects at not more than two (2) sittings, including English Language for Humanity-based or Social Science – based disciplines, and a pass in Mathematics.
A Credit pass in English Language of the IJMB at the O/level is equivalent to the SSCE/GCE o/level or NECO for the purpose of admission into undergraduate programmes of the University.
DIRECT ENTRY ADMISSION
Candidate for Direct Entry admission must satisfy the minimum requirements of at least two (2) A/Level passes in relevant subjects or any other equivalent qualifications. Such candidates must, in addition, obtain the SSCE or NECO, GCE (O/Level) or SISC with credit passes in five (5) subjects at not more than two sittings, including English Language.