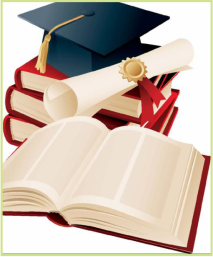 1.         Brief History of the Faculty of Education (Igbaja Campus)
The Faculty of Education (Igbaja Campus) is an outreach unit of Al-Hikmah University. It was established on June 5, 2011. It initially started on March 1, 2008 by conducting a Continuing Education and Extension Services in ARB and ISS: 
2.         Aims and Objectives of the Faculty of Education
The aim and objectives of the Faculty of Education in include:
Production of professionally qualified and competent primary and secondary school teachers; among others
Filling of long-felt need for "Town and Gown" to fuse and bring about mutual understanding and cooperation between the University and the community it serves.
Establishment of programmes that would generate dialogues through which the University could know the contributions it could make in terms of service to Kwara State in particular and Nigeria in general;
Ensuring adequate supply of relevant ideas and suggestions on issues which affect the maintenance, growth and development of the immediate community as well as the State.
Taking active and contributory part in the community affairs and in the State Government Programmes: and lastly,
3.         Community –Oriented Functions of the Faculty
By its statutory functions, the Faculty is principally service-oriented in the area of;
1.         Professional advice to the Ministries of Education and Related parastatals;
2.         Interacting and working with State government agencies which are responsible for providing improved educational services at all levels;
3.         Providing consultancy services in the area of educational management, development and research to both Federal and State Ministries of Education.
4.         Providing serving teachers who cannot afford full-time course with opportunities for Sandwich/Part-time course leading to B.A. Ed, B.sc Ed. And M.Ed. in Educational Management, Educational Guidance and Counseling, Educational Foundations and Curriculum Studies;
5.         Working in close co-operation with the State wing of the Nigerian Union of Teachers (NUT) and all Nigeria Conference of Principals of Secondary Schools (ANCOPSS) to mount short courses, workshops and conference to improve the skills and competencies of Primary and Secondary school teachers;
6.         Collaboration with other State Educational Agencies such as Education Management Boards. The Faculty will try to understand their problems and offers suggestions for solutions by way of research and/or other educational services.
7.         Town and Gown interactions through community oriented programmes and activities that could generate appropriate responses from the community, with a view to sharing thoughtful and useful ideals that could provide educational services to and solve educational problems for members of the community.
Programme Structure of the Faculty
For initial take – off of the Faculty, three (3) major Departments are in place. These are:
(A)  Department of Science Education
B.Sc. (Ed) Biology
B.Sc. (Ed) Physics
B.Sc. (Ed) Agriculture
B.Sc. (Ed) Chemistry
B.Sc. (Ed) Mathematics
B.Sc. (Ed) Computer Science
B.Sc. (Ed) Educational Technology
BLIS. Library & Information Science
(B) Department of Arts and Social Sciences Education
B.A. (Ed) English Language
B.A. (Ed) Arabic Language
B.A. (Ed) Islamic Studies
B.A. (Ed) Social Studies
B.Sc. (Ed) Accounting
B.Sc. (Ed) Business Studies
B.Sc. (Ed) Economics
B.Sc. (Ed) Political Science
M.Ed. Arabic Education
M.Ed. Islamic Studies Education
(C)  Department of Educational Management:
B.Ed. Educational Management
B.Ed. Nursery/Primary Education Studies
B.Ed. Guidance & Counseling
M.Ed. Educational Management
Department of Science and Technology Education
Department of Arts and Management Sciences Education
Department of Educational Management