ADMISSIONS REQUIREMENTS FOR UNDERGRADUATE PROGRAMMES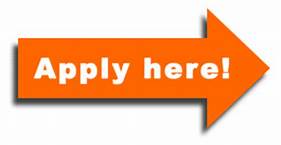 Applicants must have JAMB result and possess a minimum of five (5) credits in WASSCE/NECO/GCE/NABTEB/SISC Examinations or their equivalent at not more than two (2) sittings in the subjects relevant to their proposed Undergraduate Programmes. English Language at credit level is compulsory for all candidates. In addition, credit in Mathematics is compulsory for candidates seeking admission into Degree Programmes in the Faculties of Management and Social Sciences, Natural and Applied Sciences and some Education Courses. Direct Entry admission is also available for applicants with suitable qualifications who obtained Joint Admissions and Matriculation Board (JAMB) DE Form.
Under the "Choose Admission Application Type" drop down list, pick "UNDERGRADUATE FULL TIME ADMISSION" and supply other login details to continue application.
A. Faculty of Humanities and Social Sciences
Department of History and International Studies

   B.A (Hons) History and International Relations

Department of Islamic Studies

   B.A (Hons) Islamic Studies

Department of  Languages

   B.A (Hons) Arabic
   B.A (Hons) English

Department of Mass Communication

   B.Sc. (Hons) Mass Communication

Department of Political and Public Administration

   B.Sc. (Hons) Political Science and Conflict Resolution
   B.Sc. (Hons) Public Administration

Department of Sociology
B. Faculty of Management Sciences
Department of Accounting

Department of Banking and Finance

B.Sc. (Hons) Banking and Finance

Department of Business Administration

   B.Sc. (Hons) Business Administration
   B.Sc. (Hons) Business Administration  (Marketing Option)

Department of Economics
C. Faculty of Natural and Applied Sciences
Department of Biological Sciences

   B.Sc. (Hons) Biochemistry
   B.Sc. (Hons) Microbiology

Department of Chemical and Geological Sciences

  B.Sc. (Hons) Industrial Chemistry
  B.Sc. (Hons) Geology and Mineral Sciences
  B.Sc. (Hons) Petroleum Chemistry

Department of Physical Sciences

B.Sc. (Hons) Statistics
B.Sc. (Hons) Physics
B.Sc. (Hons) Mathematics
B.Sc. (Hons) Industrial Mathematics
B.Sc. (Hons) Physics with Electronics

Department of Computer Science

B.Sc. (Hons) Computer Science
B.Sc. (Hons) Cyber Security
B.Sc. (Hons) Information Systems
B.Sc. (Hons) Software Engineering
D. Faculty of Education
Department of Education Management

B.Ed. Educational Guidance and Counselling
B.Ed. Educational Management
B.Sc. (Ed.) Business Education

Department of Arts and Social Science Education

B.A. (Ed.) Islamic Studies Education
B.A. (Ed.) Arabic Education
B.A. (Ed.) English Education
B.Sc. (Ed.) Accounting Education
B.Sc. (Ed.) Economics Education
B.Sc. (Ed.) Political Science Education
B.Ed. (Hons) Social Studies Education

Department of Science Education

  B.Sc. (Ed.) Agriculture Science Education
B.Sc. (Ed.) Biology Education
B.Sc. (Ed.) Chemistry Education
B.Sc. (Ed.) Computer Science Education
B.Sc. (Ed.) Mathematics Education
B.Sc. (Ed.) Physics Education
B.Sc. (Ed.) Educational Technology
BLIS Library and Information Science
E. Faculty of Law
Department of  Law

LL.B. (Hons) Common Law
LL.B. (Hons) Common and Islamic Law
F. Faculty of Health Sciences
Department of Public Health

  B.Sc. (Hons) Public Health

Department of Medical Laboratory

  BMLS Medical Laboratory Science

Department of Basic Medical SciencesB.Sc. (Hons) Human Anatomy

B.Sc. (Hons) Human Physiology

 Department of Nursing ScienceB.NSc. Nursing Science
G. Faculty of Agriculture
Department of Agriculture
B.Agric Agriculture