I GIVE PREFERENCE TO EDUCATION THAN PROPERTY – FOUNDER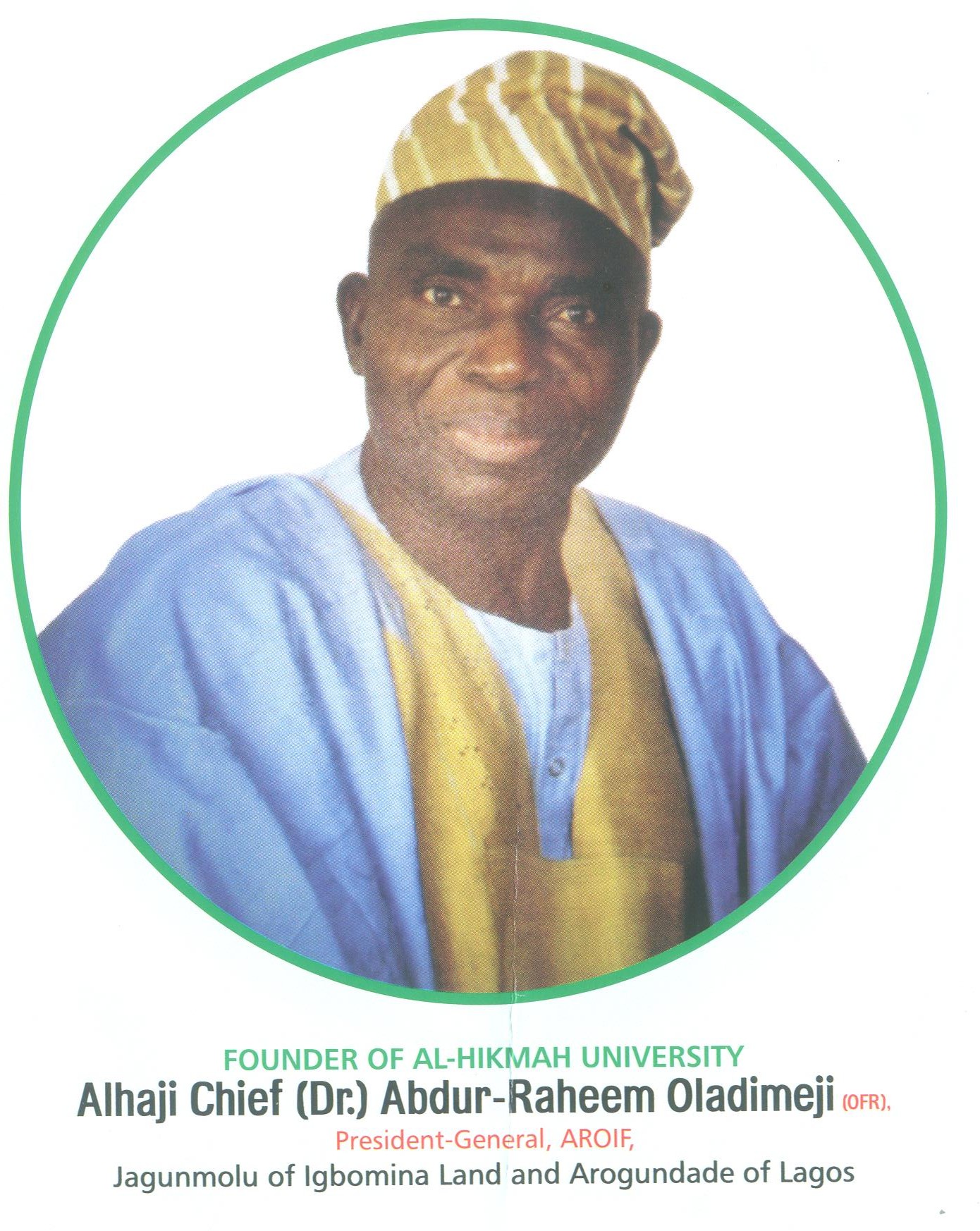 The Founder of Al-Hikmah University, Alhaji (Chief) (Dr.) Abdur-rahim Oladimeji (OFR), the Jagunmolu of Igbomina land and the Arogundade of Lagos, has revealed that he cherishes education more than assets and properties.
The business tycoon said during his chat with members of the press on the 1st Founder's Day Ceremony organised by the Management to commemorate the 10th Anniversary of the University on Wednesday, January 7, 2015 at the University Senate Chamber.
The Founder emphasised that many deceased wealthy personalities have been forgotten, even by their families, because most failed to leave any legacy behind. 'Al-Hikmah is the legacy I intend to leave behind when I am gone. My heirs may decide to sell all my properties, but none of them would dare  sell the University because they all know its importance and value.' He added.
He implored philanthropists and business tycoons to reconsider the need to invest in education, as it is indeed the best legacy.
Dignitaries who graced the press briefing were the Vice-Chancellor of Al-Hikmah University,  Prof. Sulyman Age Abdulkareem, the Deputy Vice-Chancellor, Dr. A.O.Y Raji, the Registrar, Alhaja (Chief) Rasheedat Modupe Oladimeji, Deans of Colleges, HODs and members of the University community.