Invitation to a Book Exhibition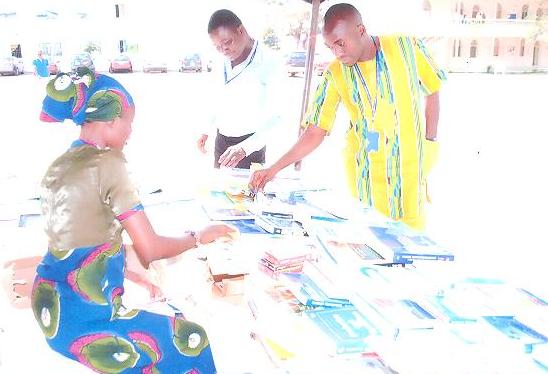 The entire staff and students of Al-Hikmah University, Ilorin are invited to the Book Exhibition currently going on at the University campus in Ilorin.
The Book Exhibition, which is being mounted by Jasper Books with head office in Lagos, is aimed to achieve the following objectives:
Exposure of staff and students to a wide range of current academic and professional books.
Encouraging reading culture among students.
Making quality academic and professional books available to the University Community at affordable prices.
Giving the staff and students of the University the opportunity to directly request for books of their choice that may not be on display at the exhibition.
These are opportunities that should not be allowed to slip by without being utilized. The Exhibition of Book takes place between 18th – 22nd November, 2013.