DO NOT SCRAP SIWES – VICE CHANCELLOR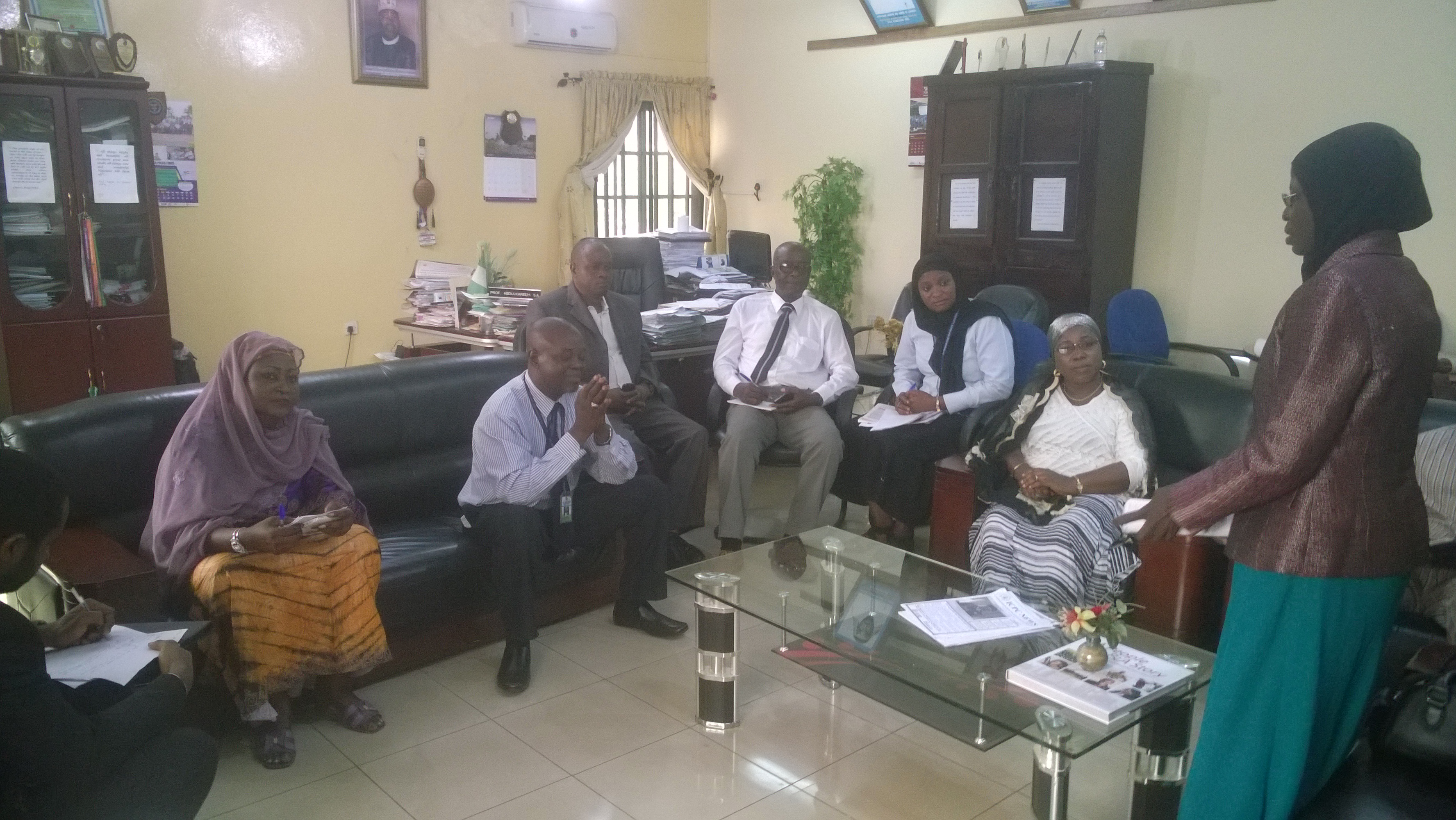 The Vice Chancellor, Al-Hikmah University, Professor Sulyman Age Abdulkareem, has implored Industrial Training Fund (ITF) to add more to its programmes instead of contemplating cancelling some of them.
Prof. Abdulkareem stated this while addressing the team of ITF, Kwara State Branch, who paid him a courtesy visit in his office on May 6, 2014.
The Vice-Chancellor said, "The purpose of the Industrial Training programmme is acquisition of skills, academic and practical development of students. According to him, more programmes should be added to achieve the desired objective instead of thinking of reducing the existing programmes."
He emphasized that Private Universities could not afford payment of one percent of the staff's annual payroll that is demanded by the Agency because of financial constraint and non-availability of financial grant from the Federal Government.
Hajia Wosilat Abdulsalam, the Head of Finance and Account, who represented the Area Manager, ITF Kwara State Branch, Dr. (Mrs.) C.O.  Arokoyo, reiterated that Agency lacks sufficient fund which hindered it from executing some of its proposed programmes.
Mrs. Abdulsalam added that the vision and mission of the Agency still remains training development for both private and public sectors in Nigeria through monitoring of Students' Industrial Work Experience Scheme (SIWES).
Meanwhile, the Registrar of Al-Hikmah University, Alhaja (Chief) Mrs R.M. Oladimeji, expressed the University's gratitude to the ITF officials and presented gift items to the team on behalf of the University.
The Coordinator of Al-Hikmah University SIWES Unit, Mrs. Maryam Salihu, also expressed her appreciation and informed the team that Al-HIkmah University is yet to benefit from the stipend to IT students and supervisors. She therefore, implored the Agency to extend her remuneration to Private Institutions.