AL-HIKMAH WITNESSES RAPID DEVELOPMENT – Prof. Akanji
The pioneer Vice-Chancellor Al-Hikmah University and currently the Vice-Chancellor of Federal University of Technology (FUT), Minna,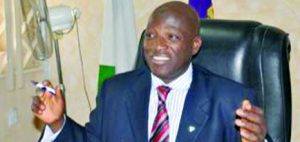 stated that Al-Hikmah University has witnessed a rapid development in both the infrastructure and academic.
Prof. Akanji said while expressing his appreciation to the school management for the award given to him on the first founder's Day ceremony of the Institution which was held at the University Auditorium on January 7, 2015.
The Pioneer VC in his speech said that he is impressed  with development in the University compared to how he left it.
He added, "I appreciate the effort of founder, Alhaji (Chief) (Dr.) Abdur-Raheem Oladimeji (OFR) for sowing the seed of Al-Hikmah University. I also acknowledge the effort of management for striving to make the University globally acceptable."
" If you dedicate your time, effort and money to Allah, he will never leave you even for the blink of an eye. Alhaji Oladimeji is now reaping the fruit of the labour he sowed. The fruit I sowed in Al-Hikmah University has led to my Vice-Chancellorship  appointment in  FUTMINNA" .
He therefore advised everyone at the occasion to always be courageous and have trust in  Allah.