"AL-HIKMAH VARSITY IS COORDINATED AND CONDUCIVE"- NTA-i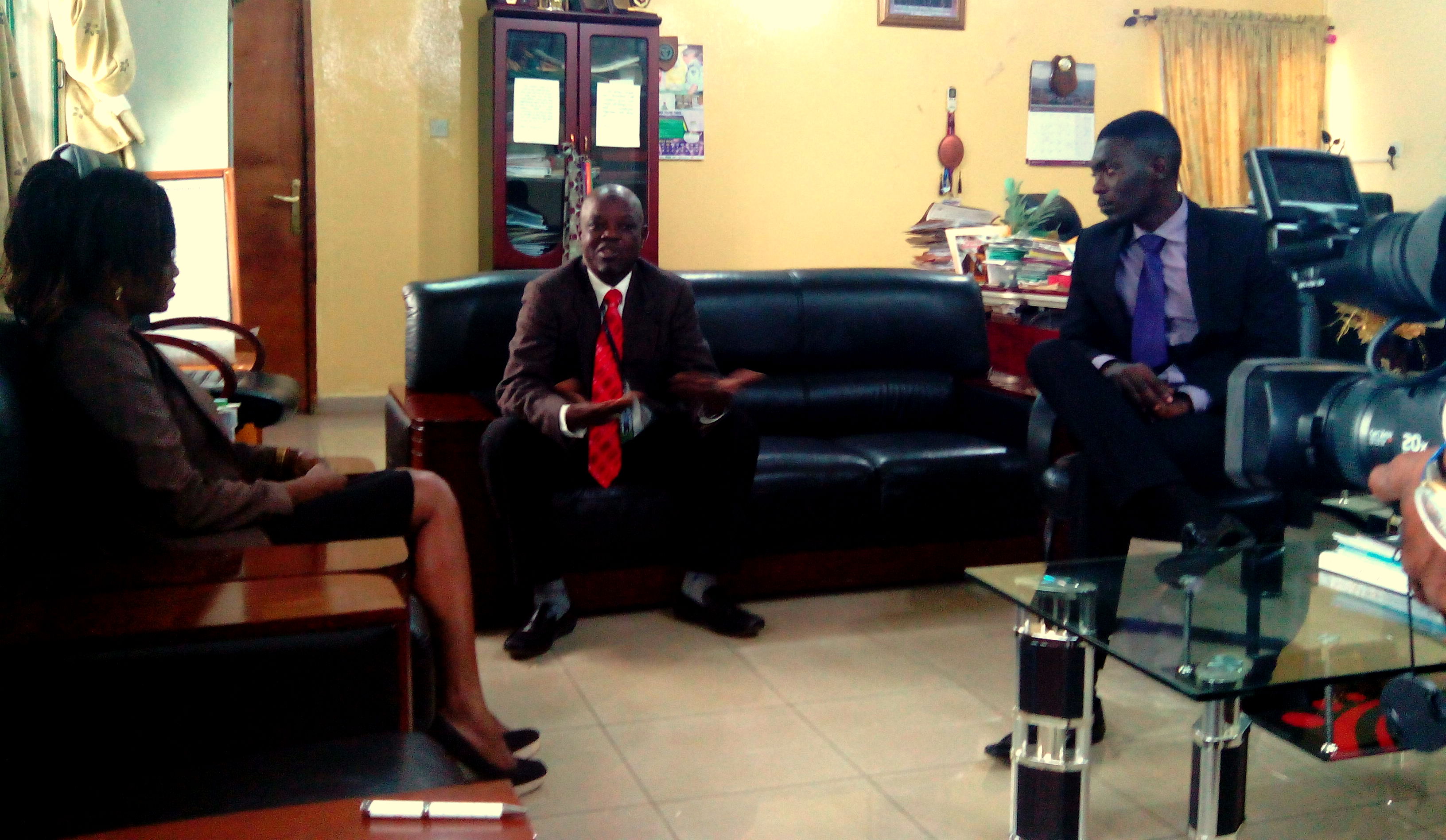 Al-Hikmah University has been described as an institution that possesses a well-coordinated and conducive environment for learning in tandem with international standard.
This observation was made by Mr. Nana Osei-Bonsu, co- anchor of "Economy Today", a television documentary on the Nigerian Television Authority International (NTA-i) during a filming session within the university's premises on Wednesday, July 15, 2014.
Mr. Osei-Bonsu remarked that he admired the atmosphere in the universi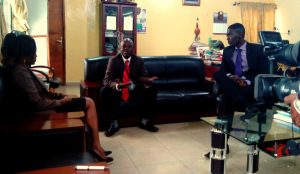 ty noting that it was filled with respect while the mode of dressing was engulfed to curb social vices and any form of sexual harassment. He noted that from the background information garnered, Al-Hikmah University was rapidly ascending maturity stage, and expressed optimism that in less than two years, the university would be listed among the best in the nation.
The Director of Photography (DOP) of the Economy Today's crew, Mr. Taslim Muhammad, also gave a satisfactory nod to the university's facilities.
Welcoming the team, the Vice Chancellor, Professor Sulyman Age Abdulkareem expressed his gratitude to the crew and NTA-i for deeming it fit to beam their spotlight on Al-Hikmah University.
He stated that the daily routine of a man after he wakes up every day is to solve a problem and he must likewise be prepared for unexpected challenges, as these are parts of the traits of a good leader.  He attributed Al-Hikmah's well being coordinated and the conducive environment as a grace from Almighty Allah who has blessed the joint efforts of the Founder, the Governing Council and the policy makers in the university through the formulation of carefully orchestrated strategic policies and tactics for implementation'".
"Economy Today" on NTA-i is a 30-minute television documentary showcasing the education sector internationally and creating awareness for Nigerians to patronize the right institutions in terms of quality education.  It is broadcast every Friday at 7:30 pm.