AL-HIKMAH UNIVERSITY 'S VICE-CHANCELLOR IS AN ICON OF GOOD LEADERSHIP – PRESIDENT, HARMONIA FOUNDATION OF NIGERIA.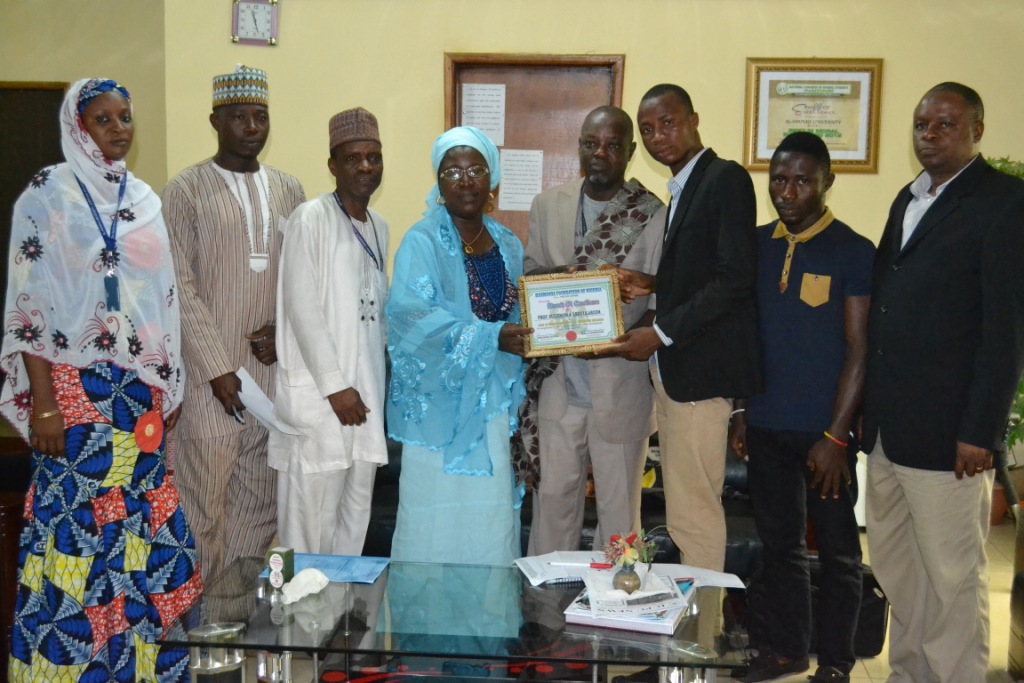 The National President of Harmonia Foundation of Nigeria (HFN), Comrade Samuel Oluwatosin, has described the Vice-Chancellor, Al-Hikmah University, Prof. Sulyman Age Abdulkareem, as a visionary leader that is committed to educational development and youth emancipation.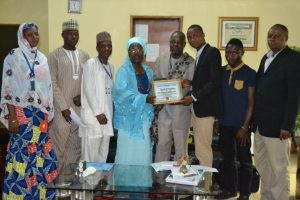 Comrade Oluwatosin stated this while presenting a honourary award titled, "Icon of Good Leadership and Character Building" to Prof. Abdulkareem in his office on Wednesday, June 12, 2014.
According to Comrade Oluwatosin, Harmonia Foundation of Nigeria is an umbrella body of Youth/Students in Nigeria who are pursing degrees in various disciplines in almost all the Institutions in Nigeria.
Oluwatosin remarked, "The recipient of today's award, Prof. Sulyman Age Abdulkareem, has demonstrated a high level of patriotism, selflessness, determination and courage to trudge on against all odds. And it is in recognition of his Spartan antecedents, zeal and enthusiasm geared towards effective democratic development and quality service delivery in the area of sound and \quality education, that he deserves this award."
The awardee, while expressing his gratitude to the Foundation, stated that Al-Hikmah University is committed to indelible contributions to human and national development.
The Registrar of the institution, Alhaja (Chief) Mrs. R. M. Oladimeji, commended the effort of the Foundation and implored the members to continue being agents of positive change.
The award presentation was witnessed by some executive members of the Foundation as well as some of the senior staff of Al-Hikmah University.