AL-HIKMAH UNIVERSITY EMERGES WINNER AT THE QURANIC COMPETITION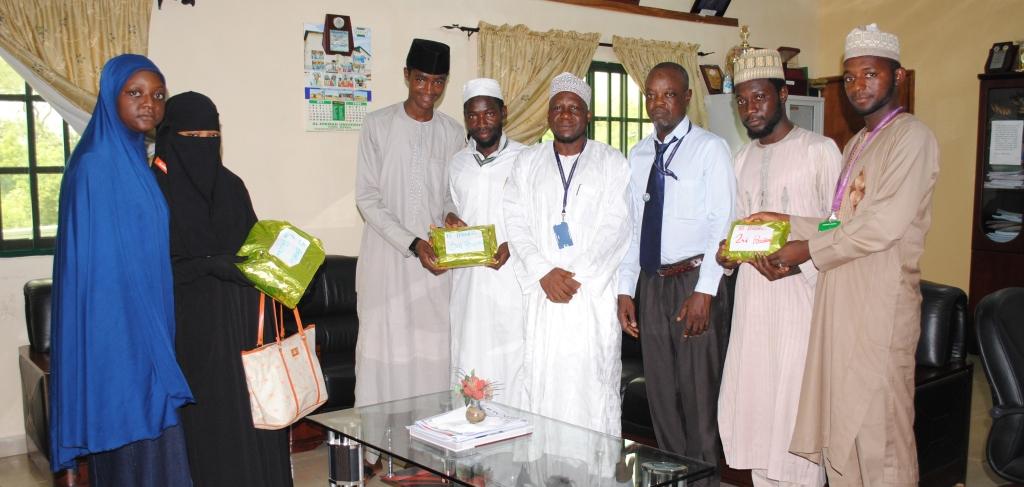 Al-Hikmah University Students' Dacwah Committee (ASDAC) has emerged winner at the Quranic Competition of Five and Ten Hizbu held on May 24, 2014 at Crescent University, Abeokuta, Ogun State.
Fatimah Uthman, a 100Level Economics student of Al-Hikmah University, performed brilliantly at the Competition and was acknowledged as the only female who had broken a record by coming First in that Competition.
Other participants were Muhammad Ahmad, 200 Level Arabic, Basheer Muhammad, 400 Level Islamic Studies and Habeebulah Muhammad, 200 Level Islamic Studies.