ACCA SIGNS MOU WITH AL-HIKMAH UNIVERSITY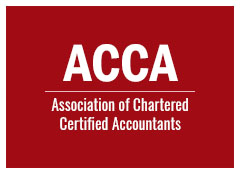 The Association of Chartered Certified Accountant (ACCA) recently visited Al-Hikmah University for on-the-spot assessment of human and material resources that could make Al-Hikmah students' participation in the body's professional programmes.
The Association was founded in 1904, with the headquarters in London and principal administration office in Glasgow. ACCA works through a network of over 100 offices and centres and more than 7,000 approved employers worldwide who provide employee development.
Before now, ACCA gave Al-Hikmah University  5 exemption in her professional exams, but that could stressed that the University could upgrade to have 9 exemptions.
The ACCA representatives affirmed that Al-Hikmah University   was one of the two universities in Nigeria that did not give the Organization any stress in terms of document preparation. In Nigeria so far, 29 Universities have been accredited by ACCA.
The Vice-Chancellor, Prof. Taofeek Ibrahim FWCAP, thanked the ACCA representatives for their kind gesture towards Al-Hikmah University. With the VC at the signing of the MoU were the Principal Officers, Head of Department of Accounting Dr. (Mrs.) K.A Yahaya and Staff of Accounting Department and the ACCA delegates