I AM A PROFESSIONAL- KWARA STATE COMMISSIONER OF POLICE.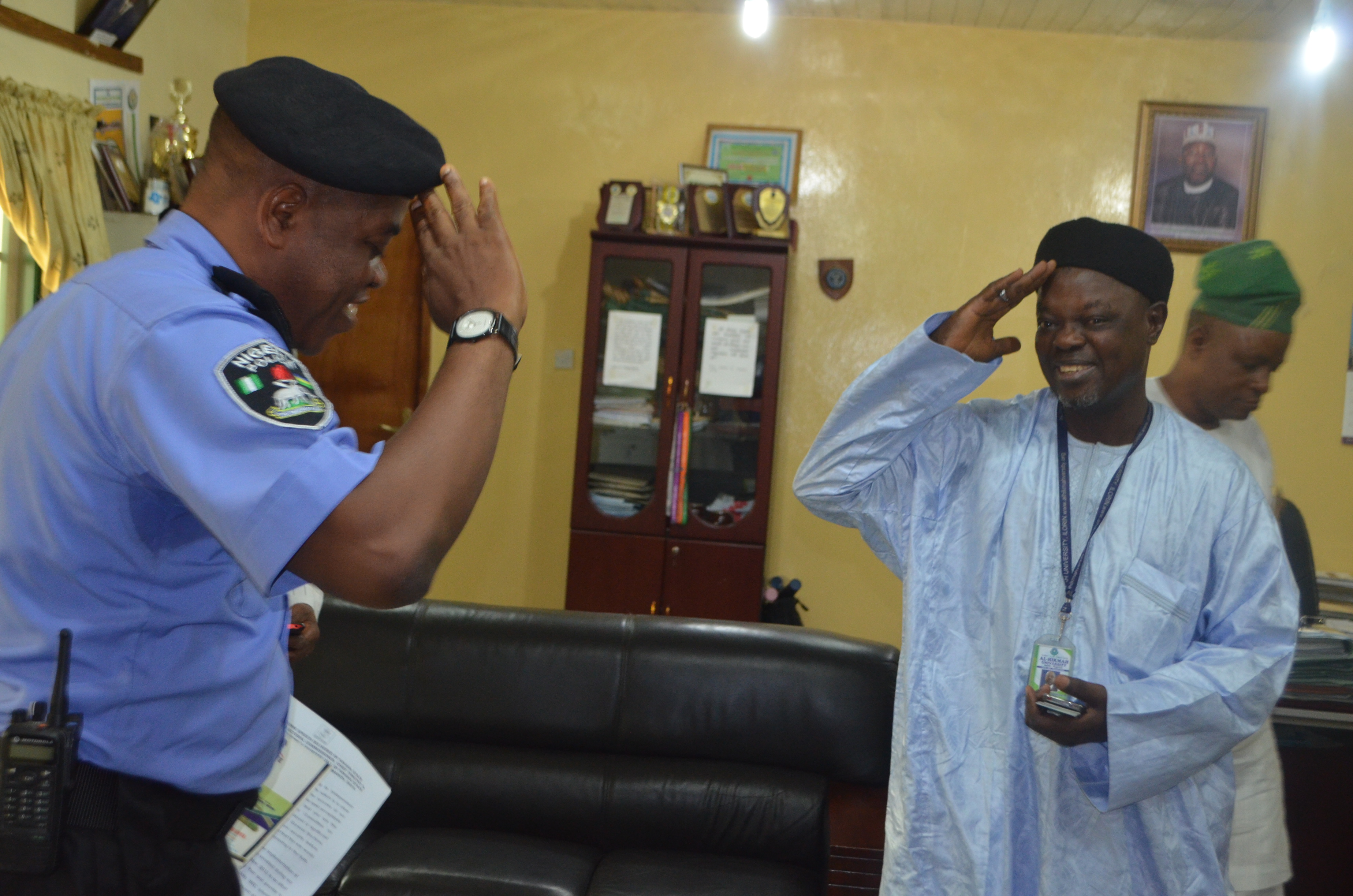 The Kwara State Police Commissioner, Mr. Ambrose .O. Aisabor, mni, Psc, has said that he is a Professional Policeman whose activities in the State would be guided by the rule of law and God's guidance.
Responding to a welcome address by the Vice-Chancellor of Al-Hikmah University, Prof. Sulyman  Age Abdulkareem, when he paid him a courtesy visit  in his office on the University Campus  today , the Police Commissioner debunked the rumour  that he was posted to Kwara State to favour a particular political party . He emphasized that he was not a politician and would not be partisan or nepotic in the discharge of his duties. He noted that a University community is a complex one with its own peculiar security challenges, and advised the Vice-Chancellor to always feel free to contact him anytime there was a need to do so.
Earlier, the Vice-Chancellor, Prof. Sulyman Age Abdulkareem, had thanked the Kwara State Police Command for the cordial relationship existing between Al-Hikmah University and the Command and expressed the hope that the new Police Commissioner would build on the cordial relationship.