FG can borrow to resolve ASUU strike –VC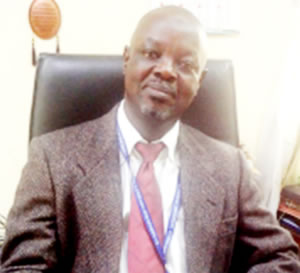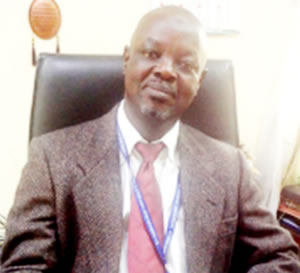 The Vice-Chancellor, Al-Hikmah University, Ilorin, Kwara State, Prof. Sulyman Abdulkareem, in this interview with SUCCESS NWOGU of PUNCH Newspapers, speaks on the nation's university system, especially with regard to the on-going strike embarked upon by lecturers in public universities.
How has the journey been at the Al-Hikmah University?
I am grateful to God that things are working out well in the University. Just last Saturday, we had our third convocation. We graduated 506 students and 14 of them had First Class Honour, while 124 of them obtained Second Class Upper Division. From a population of about 70 students at inception in 2005/2006 academic session, the school has grown to 3,420 students currently.
The first convocation we had was two years ago and it was a combination of three sets where we graduated 454 students.
Last year, we graduated only one set and this third set. I thank God because the on-going strike embarked upon by the Academic Staff Union of Universities would have affected it.
What's the effect of the strike on private universities?
I have observed that any time any  school is on strike, whether it is that of ASUU or any other strike, students normally do not go home. They visit their friends in other institutions.
So, there is no way any VC can feel safe when there is strike going on because those students that will not go home will come to  other universities to either influence behaviour or at least, look for shelter.  That is why, every time there is strike, vice-chancellors are concerned about happenings in their schools.
Again,  I was worried when I read in the newspapers that the National Association of Nigerian  Students suggested that private universities should be disturbed so that the Federal Government would be more concerned about the ongoing ASUU strike.
How did you receive NANS threat?
It was not a delight, of course.  I can appreciate their concern, but I feel that they should realise that private universities are actually paying already for continuity of non-strike on campuses.
That is why private university owners cannot afford to renege or delay negotiation with their staff because they do not  have subvention or contributions from federal or state government.
What is your take on the prolonged strike and the teachers' demand?
The Federal Government should look for ways to prevent strike at all costs. I realised that we may be saying that we do not have limitless funds to run universities; but we do know the number of universities we have. My prayer is that they will take it as a responsibility to make sure that the main actors on campus, in this case, the lecturers, must be satisfied such that there will be no recurrence of strike for good.
The striking teachers are talking about things needed to give quality education to their students.
As a parent, I want the Federal Government to do everything possible to meet ASUU's demand because if they are asking for something beyond reasonable, I can understand the Federal Government not providing them.
But if they are asking that provisions be such on the campuses that the very best of education is given to our students, I feel the Federal Government should please meet these demands. The striking teachers are saying they want to meet with the global expectations and I believe that should also be of concern to the Federal Government.
Are you then justifying the strike?
These are the demands agreed upon as far back as 2009, according to ASUU. I do not think that it should drag on indefinitely. The Federal Government should look for ways of meeting these demands, even if it means taking a loan.  They have taken loans to do some laudable programmes in the past. If they do it for the education sector and our youth, I do not think it is too much a sacrifice.  My prayer is that God gives the Federal Government the wisdom and wherewithal to meet these demands so that university education can move on.
If FG meets about 70 per cent of their demands, would you advise ASUU members to resume work while negotiations for the remaining demands continue?
I believe that if the FG meets 70 or 80 per cent of their demands, Nigerians will prevail on ASUU members to go back to work.  Right now, the authorities have only met 30 per cent of their demands. This is far from the demands. My prayer is that the leadership of this country and the supervising minister of education will sit down and look for ways of coming up with higher provisions to meet the ASUU demands.