BE AGENTS OF PEACE- VICE-CHANCELLOR TELLS JOURNALISTS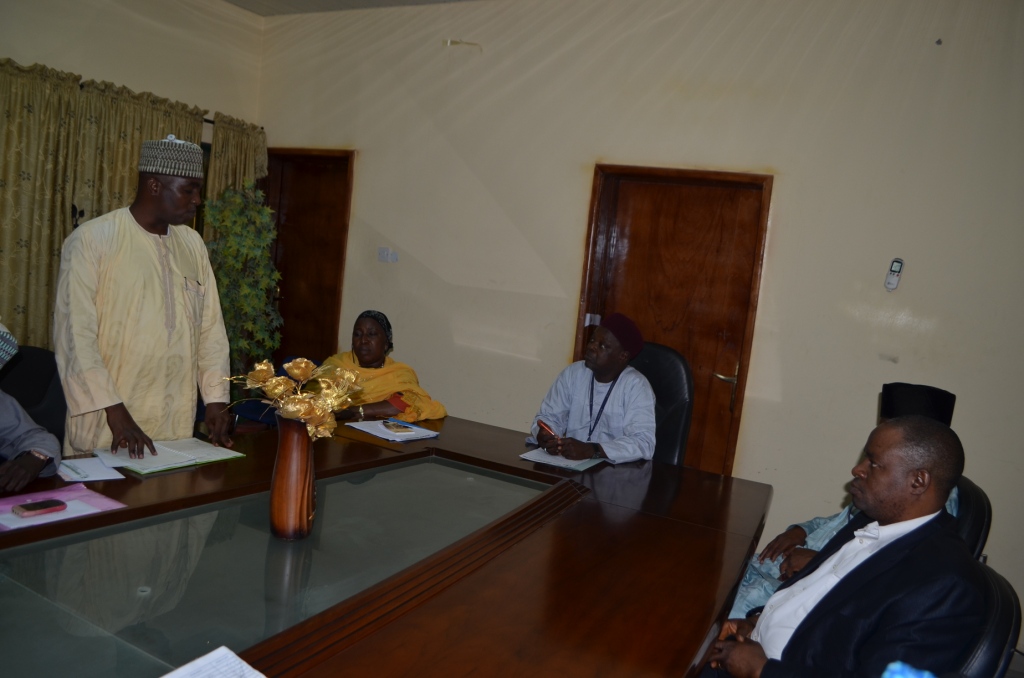 Nigerian journalists have been implored to use their profession to promote inter-ethnic, religious and political harmony among Nigerians in order for the country to continue to prosper.
Welcoming the members of the 2014 Nigeria Union of Journalists Press Week Committee who paid him a courtesy visit on March 18, 2014, at the Al-Hikmah University Council and Senate Chamber, the Vice Chancellor of the University, Professor Sulyman Age Abdulkareem, observed that it was by doing so that Nigerian journalists would be playing their assigned role as members of the Fourth Estate of the Realm.
Professor Abdulkareem said that in spite of the fact that journalism is a hazardous profession, journalists should always s
tand by the truth and be positively discretional in the way they carry out their functions as, according to him, it is by so doing that they would win the adoration of the public and the blessing and protection of God.
The 2014 NUJ Press week Committee, led by its Chairman, Mr. Ali Muhammad Rabiu was in Al-Hikmah  University to intimate the Vice-Chancellor with the activities lined up for the week and solicit for the participation of the staff and students of the Mass Communication Department of the University in its activities.
While commending the Management and staff of the University for their dedication to the progress and development of the Institution, Mr. Rabiu said that Al-Hikmah University had grown to become a leading Islamic faith-based University in Nigeria, not only in academics, but also in being an example of an ideal University devoid of any form of unrest. He therefore pledged, on behalf of his colleagues, to continue to partner with the University in its activities.
Present with the Vice-Chancellor to receive the committee were the University's Deputy Vice-Chancellor, Dr.A.O.Y Raji, the Registrar, Alhaja (Chief) Mrs R.M. Oladimeji, the University's Deputy Bursar, Mr. Musibau Oladejo, and the Ag. Director of Academic Planning, Dr. R. K.  Omoloso.