CALL FOR PAPERS AL-HIKMAH JOURNAL OF THE HUMANITIES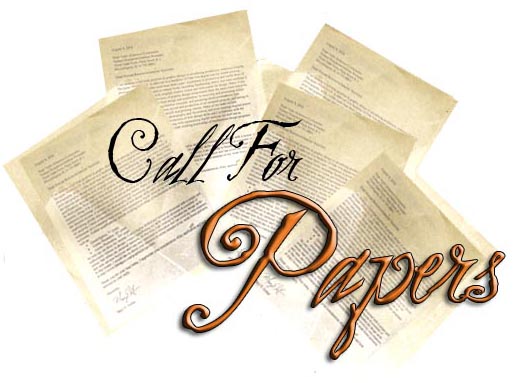 CALL FOR PAPERS-2019 (Vol.2, Number 1)
Editorial Objective
Al-Hikmah Journal of The Humanities is a bi-annual publication of the College of The Humanities and Social Sciences, Al-Hikmah University, Ilorin, Nigeria. As a theoretical and empirical Journal, the aim is to challenge, provoke and excite positive thinking in the areas of Arts and Social Sciences.
Guidelines for Authors
Instructions and guidelines for authors can be found on Al-Hikmah University website: http://www.alhikmah.edu.ng via the publication link. Manuscript(s) should be prepared using Word Document and submitted electronically to [email protected]. Hard copies of manuscripts can also be submitted by addressing them to:
The Editor,
Al-Hikmah Journal of the Humanities,
College of the Humanities,
Al-Hikmah University, Ilorin, Nigeria
P.M.B. 1601
Journal Policy
Al-Hikmah Journal of The Humanities will only publish articles that have not been previously submitted to, or published by any journal. In addition, the journal will only publish articles that have been thoroughly assessed and adjudged to be fully or partly accepted for publication. It is the sole responsibility of the author(s) to ensure that articles submitted are new, original and have not been published fully or partly any media. Such article(s) to be submitted must not violate the copyrights of others and must not contain plagiarized contents/materials. Author(s) will be solely responsible for the violation of such ethics of academic publication.
 Style and Organization of Manuscript
Manuscripts must be written in good English and prepared on A4 paper with 3cm, 2.5cm, 2.5cm and 2cm margins from the top, bottom, left and right, respectively. The manuscript must be prepared in Microsoft Word Document format using Times New Roman (with font size 12), typed double-spaced and page numbered (bottom center), not more than 15 pages altogether (abstract and references inclusive).
Abstract
The abstract should not exceed 250 words and must be a concise summary of the contents of the paper.
Title Page: The first page should include:
Title of article (maximum of 15 words)
Author's/ Authors' details (full name(s), affiliation(s), Email address(es), Mobile phone number(s)
In case of more than one author, correspondence author must be well specified
Keywords (maximum of five)
References
Articles must be properly referenced using either APA or MLA format.
Assessment and Publication fees       
A non-refundable fee of ₦5,000 (or its equivalent in dollars) shall accompany each manuscript sent as assessment fee. Upon acceptance, author(s) shall be asked to pay a sum of ₦15,000 (or its equivalent in dollars) as publication fee.
Bank: Wema Bank
Account Name: Al-Hikmah Journal of The Humanities
Account Number: 0101102403
Deadline for Submission
Submission of papers for this edition should reach the Editor on or before May 31, 2019.
Signed:
Editor