WORKSHOP ON GRANTSMANSHIP IS A STRAGETIC PROACTIVE MEASURE- AL-HIKMAH UNIVERSITY VICE CHANCELLOR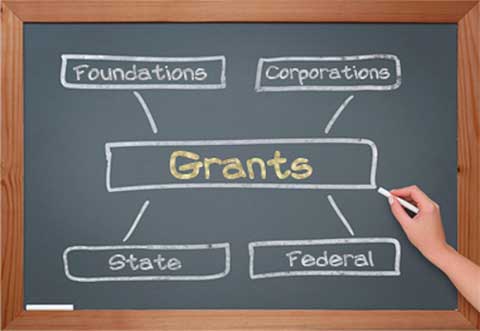 he Vice Chancellor of Al-Hikmah University, Ilorin, Professor Taofeek Ibrahim, MBBS, FWACP, has described the maiden workshop on grantsmanship in the University as one of the strategic proactive measures aimed at appropriately responding to the University's external challenges.
He made this observation while declaring open the workshop which took place at the University Auditorium on Wednesday, December 20, 2016.
The Vice Chancellor described the workshop as novel and essential, particularly in the face of what he described as the current hostile economic environment in which the Nigerian Universities, particularly the private ones, had to operate.
Professor Ibrahim shared his personal experience with the participants to underscore the importance and benefits of grants to the academics and their host institutions, particularly in the area of financial and intellectual advantages. He therefore urged the participants to see the workshop as important, and approach it with the utmost seriousness it deserved.
It would be recalled that the University had earlier sponsored some academic staff to attend a workshop on grantsmanship, which was hosted by the Centre for Research and Development (CERAD) of the Federal University of Technology, Akure. The staff, headed by Dr Aderemi Medupin, Acting Dean, Faculty of Management Sciences, included Dr. G.O. Akashoro, Head, Department of Mass Communication, Dr. T.O. Ajiboye of the Department of Biological Sciences, Dr. H.A. Hammed, from Faculty or Law and Dr. H.O. Bolaji, from Faculty of Education.
Briefing participants, Dr. Medupin said that the workshop would feature presentations structured into six modules, each focusing on Over-view of Grantsmanship, Writing Fundable Research Proposals, From Problem Identification to Formulation of Research Questions and Objectives, Selecting Appropriate Experimental Designs for Scientific Research, Grants and Funding Sources, as well as Preparation and Submission of Checklist, respectively.
He said further that the academic staff who attended the Akure workshop had been constituted into resource persons to serve as a team of Train- the Trainers to take the participants through the six modules.
Commenting at the end of the workshop, participants expressed their gratitude to the University Management for giving them the opportunity to benefit from the experience of the staff that attended the Akure workshop.
The workshop was attended by senior and other cadres of the University's academics.