GRADUATES WHO HAVE SERVED IN THE ARMED FORCES ARE EXEMPTED FROM NATIONAL SERVICE- MRS. KUMOLU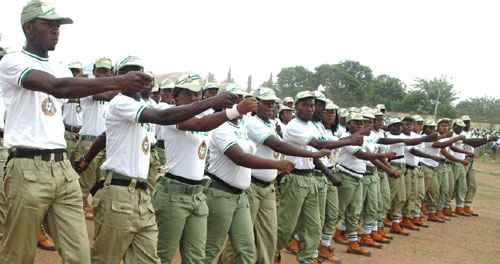 The Chief Executive Officer, NYSC, Abuja, Mrs. E.O Kumolu, has disclosed that graduates who have served in the armed forces or the Nigeria Police for a period of more than nine months would not be allowed to participate in the National Youth Service Corps (NYSC).
She made this known while delivering her paper at the pre-mobilization briefing organized by Students Affairs Unit of Al-Hikmah University, Ilorin, which was held in the University Auditorium on Monday, February 2, 2015.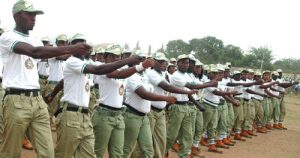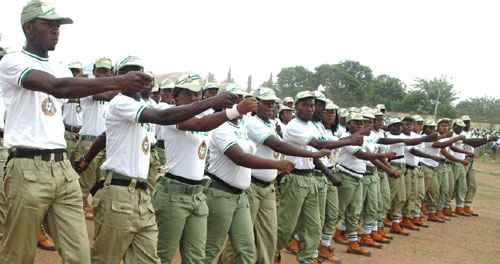 According to her, members of staff of Security Agencies – NSO, SSS. DIA and NIAN are exempted from National Service on the grounds of Military service, while Graduates who are above 30 years of age at the time of graduation are exempted on the grounds of age.
Mrs. Kumolu also added that graduates who had been conferred with National Honours like MON, CFR and CON are also exempted and such persons must present a letter of confirmation of the Award from the Secretary to the Government of the Federation (SGF).
The Chief Executive Officer however, noted that members of paramilitary organizations like Prisons, Customs, Immigration, FRSC, Civil Defence etc, are expected to participate in the Youth Service.
She advised nursing mothers and pregnant women not to report to the Orientation Camp because the environment is not conducive for them.
Present at the occasion were Mr. J.E. Enegwea, the Assistant Director, NYSC Secretariat, Ilorin, Mr.S.L. Nurudeen, the Dean Student Affairs, Al-Hikmah University, Mr. Suraju Saheed Badmus, the Sub-Dean, Student Affairs and some other staff of Al-Hikmah University.