Al-HIKMAH TOP-UP DEGREE STREAM 6 ADMISSION FORM ON SALE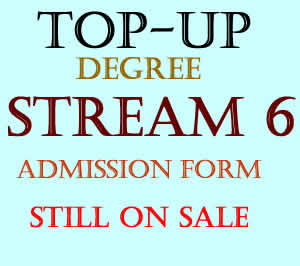 This is to inform the General public that the University has ended application for Top-up degree stream V, hence the University has commenced with the sale of admission form for Stream 6 and lecture begins on 1st February, 2019.
It should be noted that the admission is all year round
Under the "Choose Admission Application Type" drop down list, pick "TOP-UP DEGREE AND HND CONVERSION PROGRAMME" and supply other login details to continue application.
Thanks.
Dr. D. I. Jimoh
Ag. Director