Department of Computer Sciences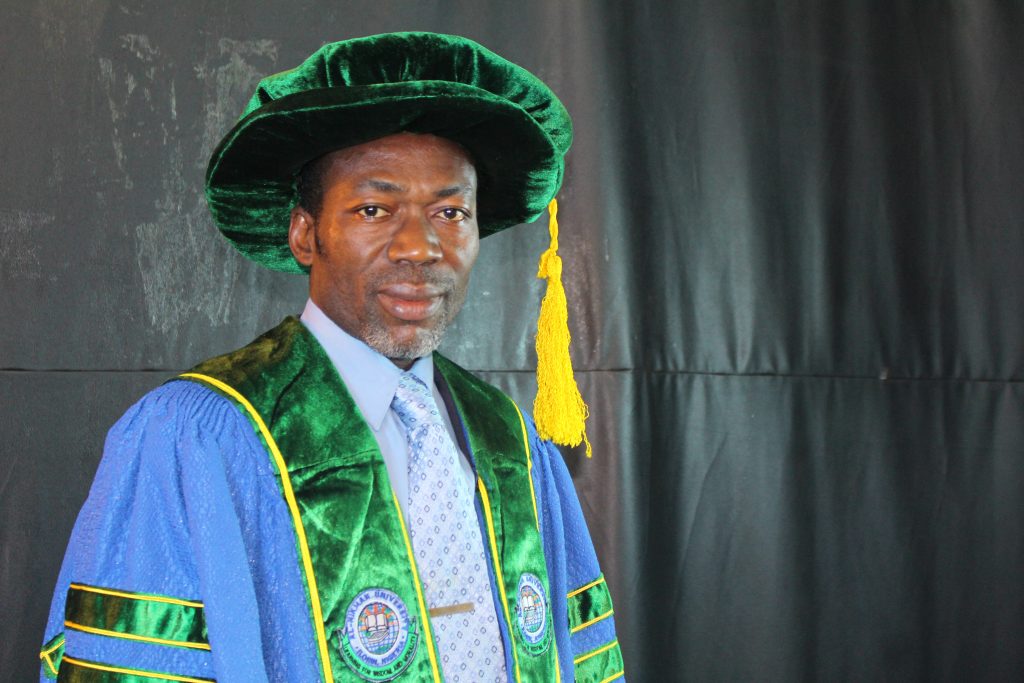 Citation for Dr. Alimi Olasunkanmi Maruf
Dr. Alimi Olasunkanmi Maruf was born on the 12th of June, 1965 at Ibadan. He went to Adelagun Memorial Grammar School, Odinjo Ibadan, The polytechnic Ibadan where he did Mathematics and Statistics with Distinction in Mathematics. At University level, he attended Federal University of Agriculture, Abeokuta, Usmanu Danfodiyo University, Sokoto and Obafemi Awolowo University, Ile-Ife.  He received B.Sc., degree in Computer Science from Federal University of Agriculture Abeokuta; M.Sc. and Ph.D. in Computer Science, from Obafemi Awolowo University Ile-Ife. His additional qualifications were PGDM and Masters in Business Administration (MBA) from UDUS, Sokoto. He has many awards; among them are Best Direct Entrant Award, Best Student at each Level award and Best Student in the Department at Federal University of Agriculture Abeokuta. Other ones include Merit awards from Muslim Corpers' Association of Nigeria (MCAN), Sokoto; Islamic Medical Association of Nigeria(IMAN) Cooperative, UDUTH/UDUS, Sokoto, Best Lecturer (Male, 2015/2016 Session) from National Association of Computer Science Student (NACOSS) Al-Hikmah University, Ilorin and Fellowship award by Institute of Policy Management Development, Nigeria.  Administratively, he has served as HOD MIS Department, UDUTH, Sokoto, from 1997 to 2003; Assistant Director ICT, at Usmanu Danfodiyo University Teaching Hospital, Sokoto up till December, 2015; and currently, HOD Computer Science Department, and Director, Centre for ICT and Distance Learning, Al-Hikmah University-Ilorin-Nigeria. He has over thirty (30) publications and is a member of Nigeria Computer Society (NCS), Computer Professional Registration Council of Nigeria (CPN) and Teachers Registration Council of Nigeria (TRCN). He is married with Children.
Brief history of the Department
The undergraduate degree programme in Computer Science is one of the core programmes with which the university took off during the 2005/2006 academic session. It started with a student population of 15 and academic staff strength of 7 under the Department of Physical Sciences, since then both the students and staff population has grown progressively. It became a full blown department during the 95th Senate meeting of the University. The Programme now has a staff strength of 10 made up of 3 Professors, 3 Senior Lecturers, 1 Lecturer I, 2 Lecturer II, and 1 Assistant Lecturer. There are also five (5) technologists and two non-academic staff. The department run four programmes which include Computer Science, Cyber Security, Information Systems and Software Engineering.
Computer Science
Cyber Security
Software Engineering
Information Systems