Department of Biological Sciences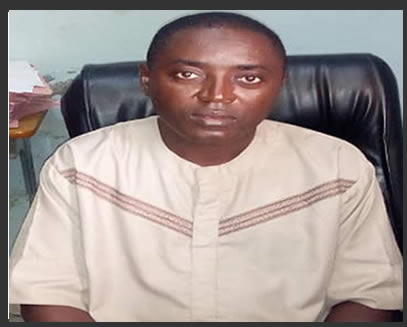 PROFILE OF DR. I.O SULE
Dr. Ismail Olawale Sule,Ilorin. The Acting Head of Biological Sciences. He was born in Lagos over 4 decades ago. He is a native of Ajase- Ipo, Irepodun local government of Kwara State of Nigeria. He had his Primary and Secondary education in Lagos.
He joined the University system on the 3rd July 2008 as an Assistant lecturer. He was promoted to the rank of Senior Lecturer in Microbiology on the 1st October 2017.
He has been contributing meaningfully to teaching, research and community services for the past 11 years. He has occupied several administrative positions such as Level Adviser, Chairman Departmental Committee on results, Seminar and Project Coordinator, Faculty representatives and Board member of GNS board to the present Ag. Head. He has contributed to the authoring of two textbooks in Laboratory techniques in Microbiology.
He has numerous publications, both nationally and internationally. He has supervised numerous undergraduate students, 10 M.Sc. students, and 4 Ph.D. Students (co-supervision and sole supervision).
Besides academic experience, he is richly endowed with industrial experiences. His industrial experiences ranged from non-sterile Pharmaceutical, Sterile Pharmaceutical (Intravenous fluid production) and Food processing. He has been using these experiences, to make the students industrially oriented and employable.