IMPORTANT INFORMATION TO ALL STUDENTS ON THE RE-INTRODUCTION OF FIVE THOUSAND NAIRA (N5,000.00) PENALTY FOR LATE REGISTRATION AS FROM 2015/2016 ACADEMIC SESSION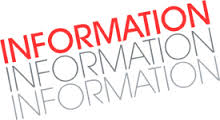 IMPORTANT INFORMATION TO ALL STUDENTS ON THE RE-INTRODUCTION OF FIVE THOUSAND NAIRA (N5,000.00) PENALTY FOR LATE REGISTRATION AS FROM 2015/2016 ACADEMIC SESSION
At the 69th Meeting of Senate held on Tuesday, 18th August, 2015, Senate deliberated extensively on the issue of late registration by the students. Senate noted the habit of students not registering for courses as at when due. Senate, therefore, decided to re-introduce payment for late registration for courses.
I, therefore, wish to inform you, that late registration for courses will attract a penalty of Five thousand Naira (N5,000.00) with effect from 2015/2016 Academic Session.
All students are hereby informed to please note this important information for due attention.
Alhaja (Chief) R.M. Oladimeji
Registrar